I help you draw bridges to your vision
Through collaboration, live illustration and compelling visual storytelling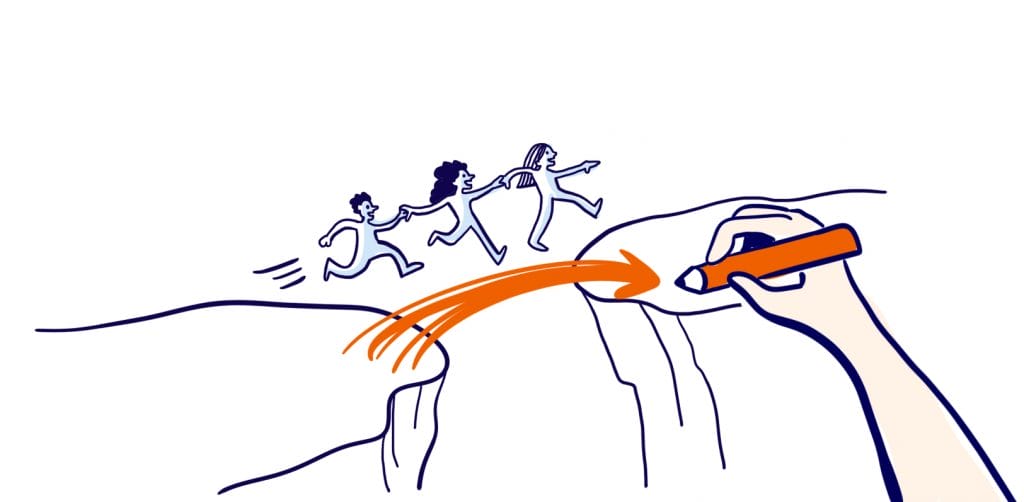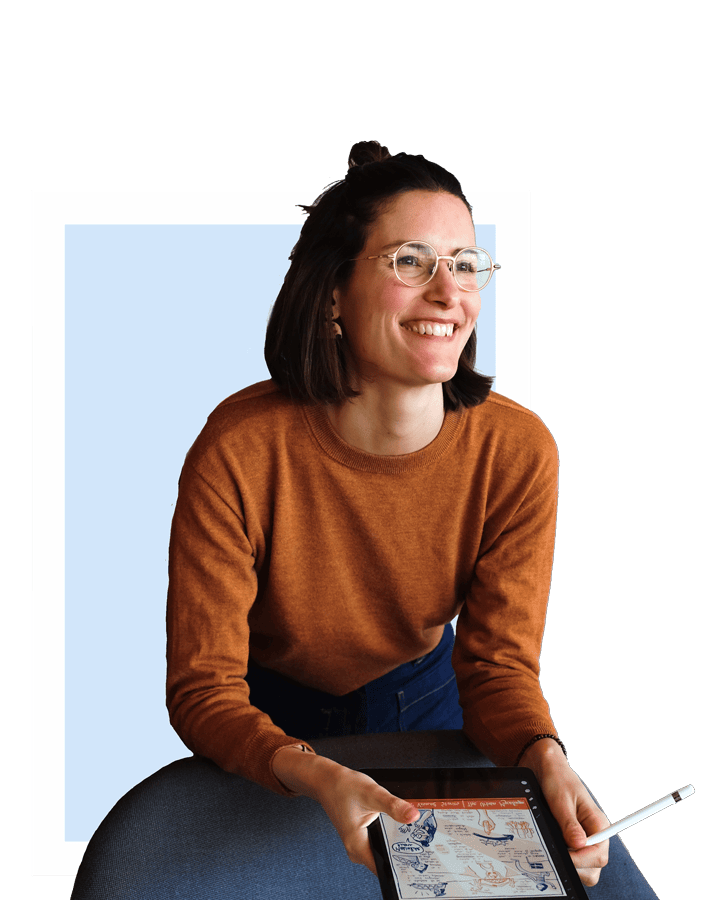 ILLUSTRATOR and VISUAL facilitator
I TURN INSPIRING IDEAS AND VISIONS INTO CAPTIVATING ILLUSTRATIONS THAT SPARK MEANINGFUL CONVERSATIONS.  
The most meaningful of changes are not always the ones that are visible to the naked eye. But because it's not tangible or easy to describe… doesn't mean it's not important!
I'm here to help passionate change makers and leaders just like you illuminate their work and value, so that they can truly connect with the people that matter most – and inspire them to action.
I do that through live illustration, visual storytelling and creative collaboration, all from my home office in Copenhagen. Let's make your ideas visible!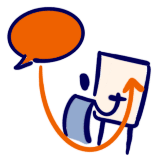 Keep your audience focused during your live event and walk away with a summary of the key takeaways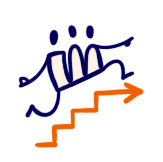 Professional
Co-development
Unlock your real-life professional situations through the sharing of experience with your peers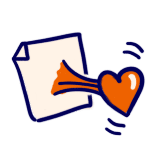 Convey your ideas and turn complex content into lively visual stories that people will remember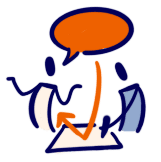 Take the fuss in your head all down on paper and gain perspective on your current situation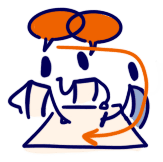 Visual Meeting
Facilitation
Engage your teams and gain clarity on strategic topics with highly interactive visual workshops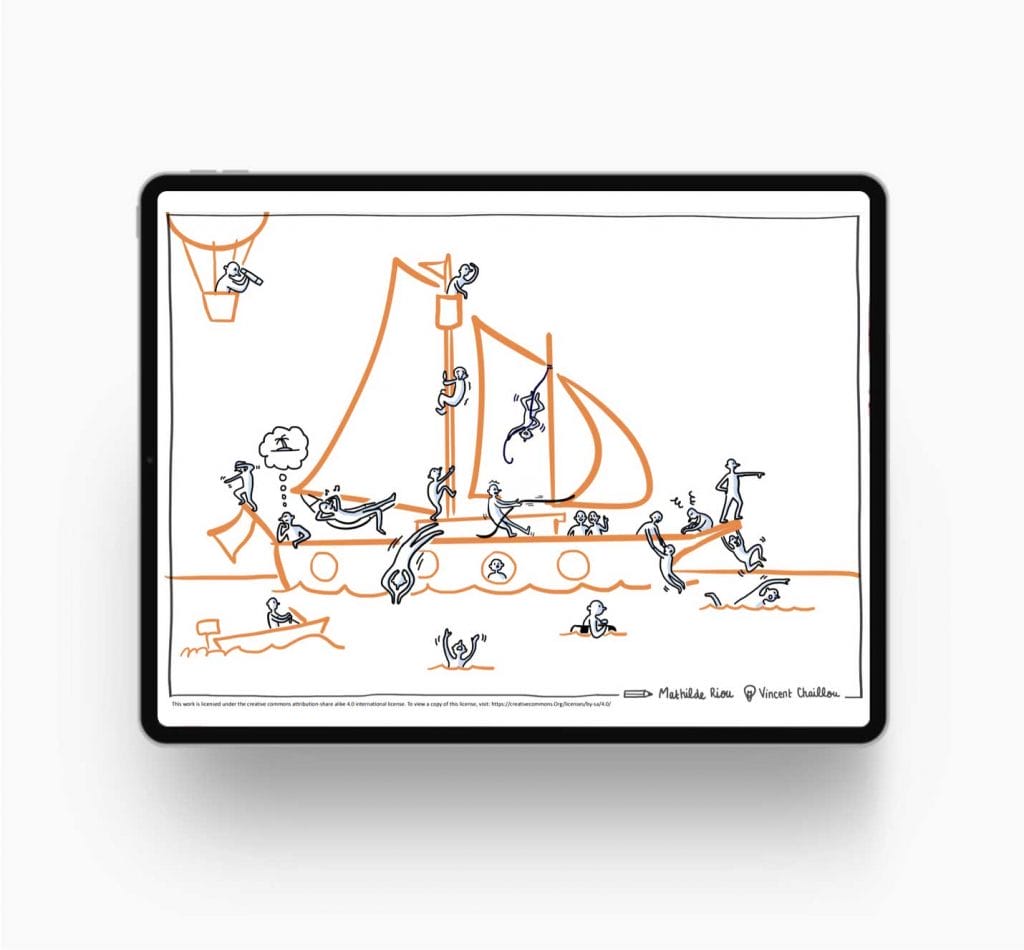 A VISUAL ICEBREAKER TO MAP YOUR PARTICIPANTS' FEELINGS
Tired of using the same icebreakers day after day? Nervous about your upcoming meeting and those tense participants who don't like your cheesy energizers? It doesn't have to be this way. Whether you're animating online or live meetings, elevate the quality of your next group session with this visual poster full of little guys! Quickly take the temperature in the room or map people's feelings about a situation.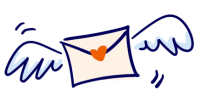 I participated in a professional co-development session facilitated by Mathilde. She is an experienced facilitator and she managed to create a nurturing space for creativity and sharing. Her visuals were very helpful in framing the conversation and bringing clarity. Mathilde is structured and attentive, which is key!
Flore
HR Consultant
I asked Mathilde to scribe an online conference on environmental and civic engagement. It was not an easy exercise and she captured exactly what we were looking for. I particularly enjoyed the way in which she took up the subject, bringing her own sensitivity, her proposals and her professionalism. And personally, I love her style!
Franck
Facilitator
A thousand thanks for this great visual mirroring. The drawings perfectly reflected my imagination. Now I have a nice visual to remind me instantly of who I am and what I want professionally. Sharing what was in my head and in my heart through a non-judgmental discussion has a relaxing effect, and it felt good!
Marie
Communication Manager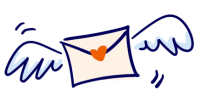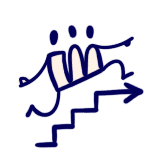 Professional Co-development for Visual Practitioners
A PEER COACHING PROGRAM TO HELP YOU DEVELOP YOUR VISUAL PRACTICE IN A STRUCTURED AND NURTURING WAY
Do you struggle to find your own visual style? Are you tired of using always the same tools and tricks? Do you feel stuck in your development as a visual practitioner? Say no more and join now a group of fellow visual practitioners to make progress on your daily struggles and improve your visual practice!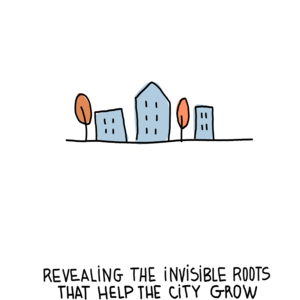 READ MY ILLUSTRATED BLOG ABOUT PARTICIPATORY CITY MAKING
A blog full of visual articles about my passion for participation in urban planning, and all these social dynamics of collaboration in the city that are invisible to the human eye, yet so important in creating better places.

Grab a cup of coffee and tell me more about your inspiring story