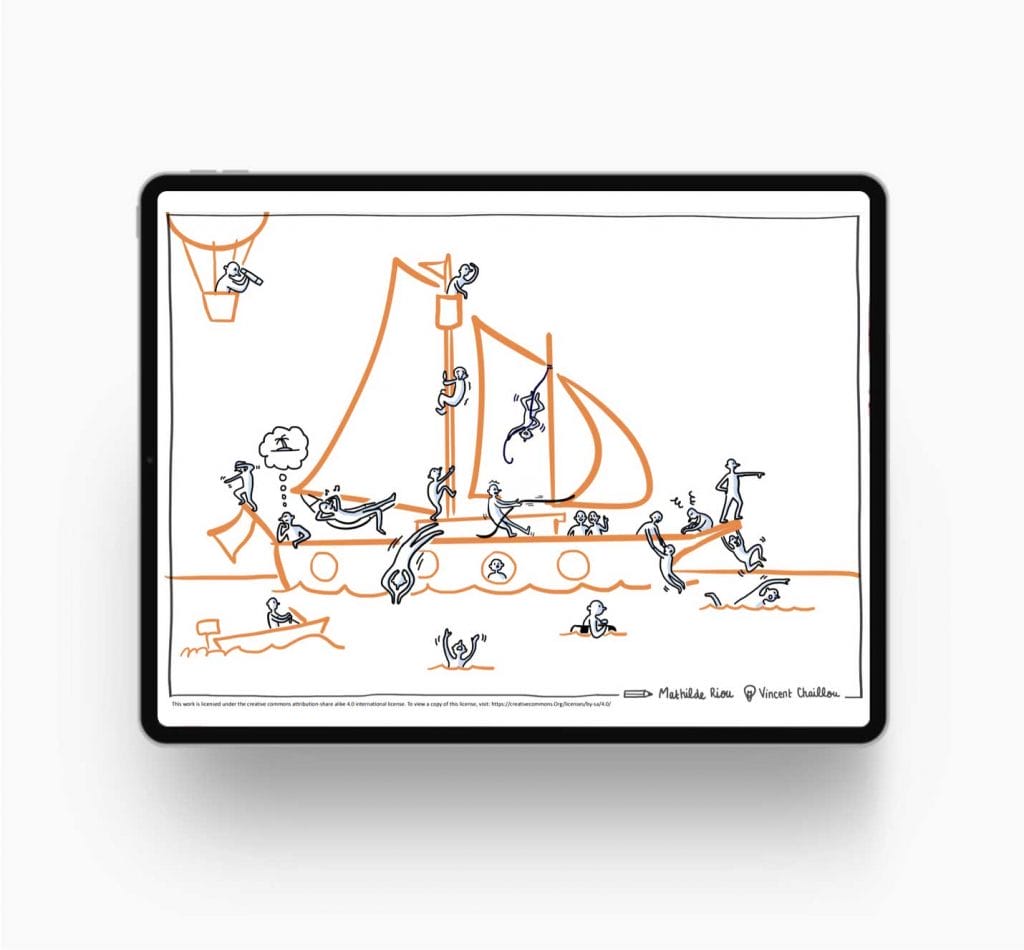 The sailboat with feelings
TIRED OF USING THE SAME ICEBREAKERS DAY AFTER DAY? Nervous ABOUT YOUR UPCOMING MEETING AND THOSE TENSE PARTICIPANTS WHO DON'T WANT ANOTHER "CHEESY" ENERGIZER?
If you facilitate meetings, trainings or workshops, you know that breaking the ice with your participants can be a tricky task. Icebreakers are key in building trust and getting people to know each other, but sometimes the opposite happens and everyone gets more tense. It doesn't have to be this way. Whether you are animating online or live meetings, elevate the quality of your next session with this visual poster!
Just like Pip Wilson's famous "Blob Tree", use this sailboat full of little guys to quickly take the temperature in the room, map your participants' feelings and thoughts about a situation or collect their wishes about the future. And many more…
Drop in your email address below to receive the visual poster directly in your inbox. Make sure to check your spams!