Visual meeting
facilitation
Design and facilitation of participatory meetings or workshops that use visual transcribing
When I visually facilitate a meeting, I listen and I visually transcribe the discussion in real time, helping the group reflect and focus. 
Whether your organization is planning a group meeting or a collaborative workshop, visual meeting facilitation can help you generate innovative ideas, clarify a situation, share different points of view, or engage your team around a specific topic.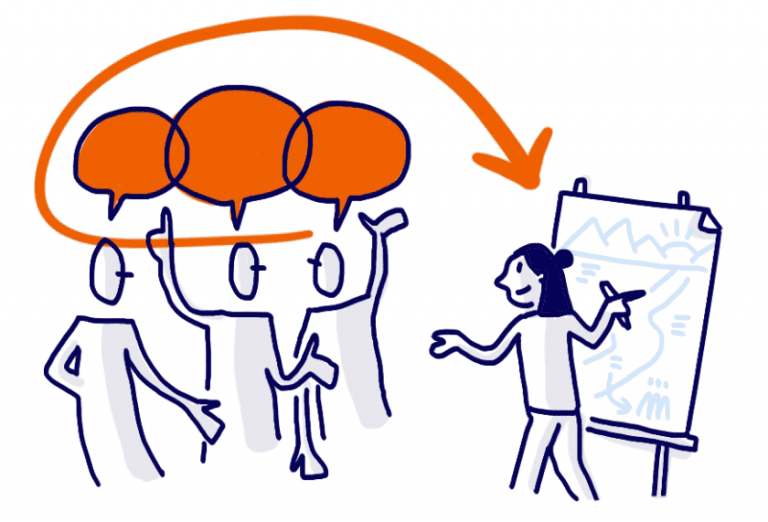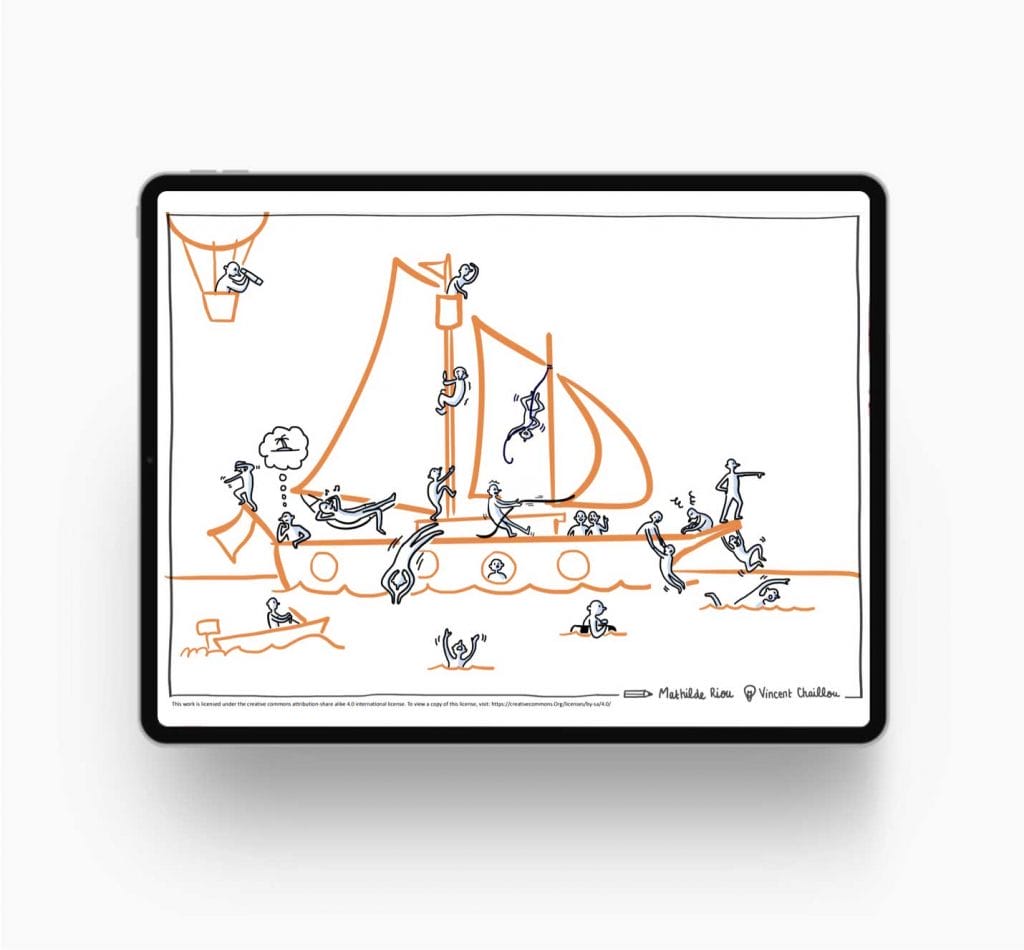 Elevate your next meeting
with this visual poster
A VISUAL ICEBREAKER TO MAP
YOUR PARTICIPANTS' FEELINGS
Tired of using the same icebreakers day after day? Nervous about your upcoming meeting and those tense participants who don't like your cheesy energizers? It doesn't have to be this way! Whether you're animating online or live meetings, make your next session a success. With this visual poster full of little guys, quickly take the temperature in the room or map people's feelings about a situation.