Ready to transform your words into compelling images?
If you're looking for a simple and powerful way to communicate your message...
then you're in the right place!
Welcome to my virtual home!
I'm a French illustrator and visual facilitator living in Copenhagen, and I help change makers just like you elevate their impact through compelling visual storytelling.
I'm here because I know how powerful a single image can be to bring clarity, spark meaningful conversations and inspire to action.
And you're here because you're ready to make your work visible to the people that matter most to you, through visual stories that translate your passion, amplify your voice and call to action.
Combining my sense of structure, my experience as a facilitator of collaboration, and a lifetime of being a creative, I guide you on a step-by-step journey to turn your inspiring visions and ideas into clear, captivating and actionable illustrations.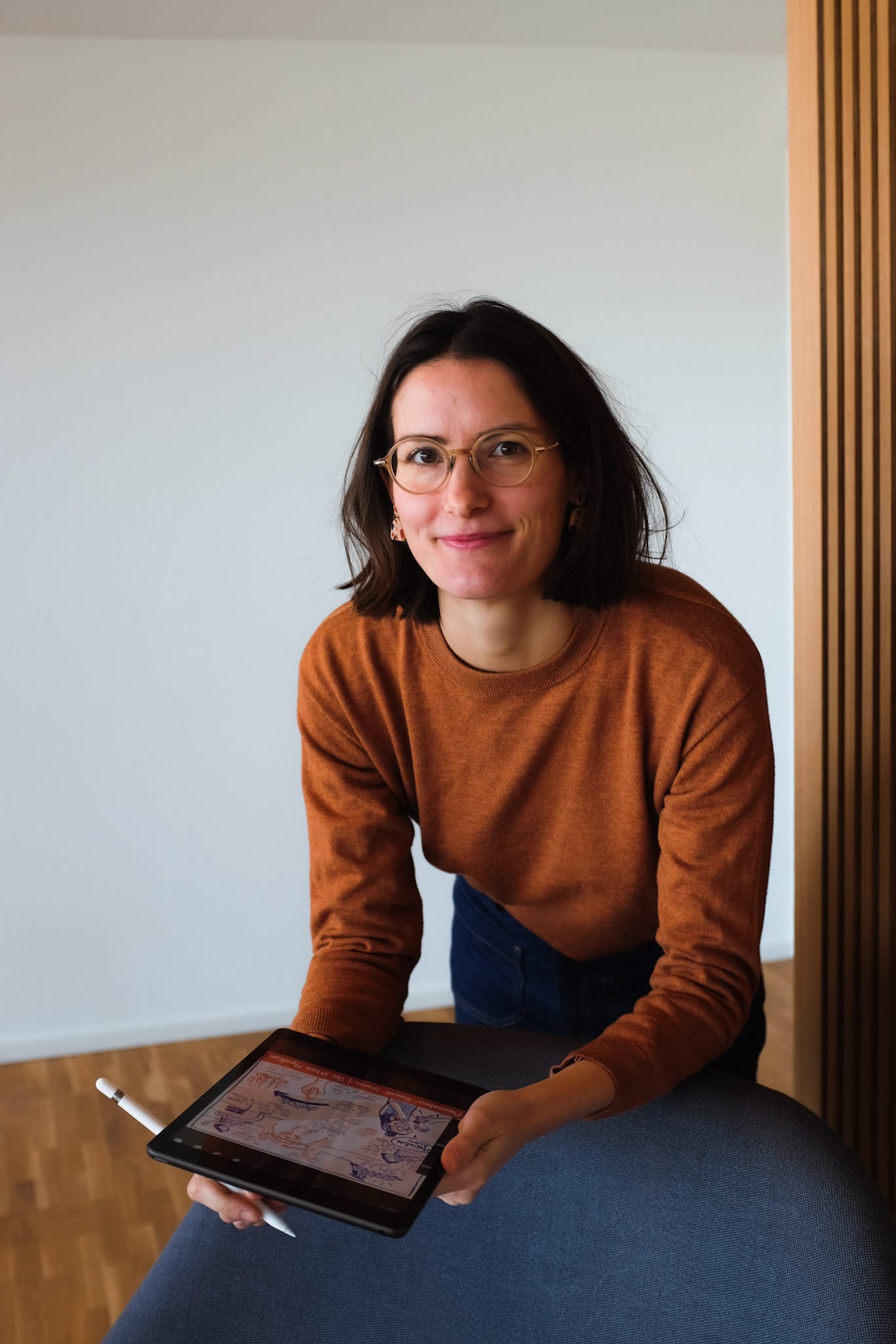 ILLUSTRATION
& VISUAL THINKING
Translating words and ideas into simple illustrations is second nature to me. 
I've been drawing since childhood, but I never thought it could be anything else than a hobby… until I realized that visuals were a powerful tool to tell a story and truly connect with others.
PROJECT MANAGEMENT
& PLANNING
I actually started my career as an engineer and urban planner. This is where I developed an analytical mind and a solid work ethic. I am used to manage complex projects and work both on strategic and tactical levels. If you're looking for direction and structure, you have it!
GROUP FACILITATION
& CREATIVE METHODS
From creative problem solving to peer-coaching, I have a solid experience in designing and facilitating group processes that spark meaningful conversations and enable deep change. I can naturally create atmospheres in which you feel at home and can truly be yourself!
Words are not always enough to convey big ideas
My previous work helped municipalities, property developers, architects and citizens collaborate to design better cities together.
Managing the communication between people with various (sometimes conflicting) needs and visions was immensely important to reach a result that everyone is satisfied with. 
Where words were not always enough to understand each other, I realized that visuals could act as a bridge between people, breaking down barriers in communication and promoting clarity and alignment.
I now recognize the full potential of visual facilitation and illustration and I am passionate to share this with the world to make big ideas shine! 
I have a serious case of reading addiction! Don't leave me alone in a library, especially in the comics section – unless you want to get rid of me for hours! I simply love the feeling you get when you open a book and step into a new imaginary world. My current crush is the comic A Man's Skin by Hubert and Zanzim.
In another life, I would have loved to study the psychology of personality. I'm a personal development enthusiast and I use the enneagram a lot to learn about myself and improve my relationships with others. I like to apply that knowledge to other areas of my life and work, including conflict resolution, team dynamics and emotional intelligence.
I need space for my thoughts. I have the incurable habit of typing out an enooooormous amount of words whenever I try to convey my thoughts to paper. That's why I always keep my sketchbook close by – it's easier for me to articulate my ideas visually!
I my free time, I translate my passion for participation in urban planning in my illustrated blog,
The Urban Mycelium
🌱, where I share visual insights and tools about place making and the facilitation of cooperation!
In the weekends, you'll find me going out for long nature walks (without my phone), taking an afternoon dip in the cold waters of Copenhagen with my partner and best friend Pieter-Jan, or exploring new coffee places in search for the yummiest kanelsnegl (cinnamon rolls).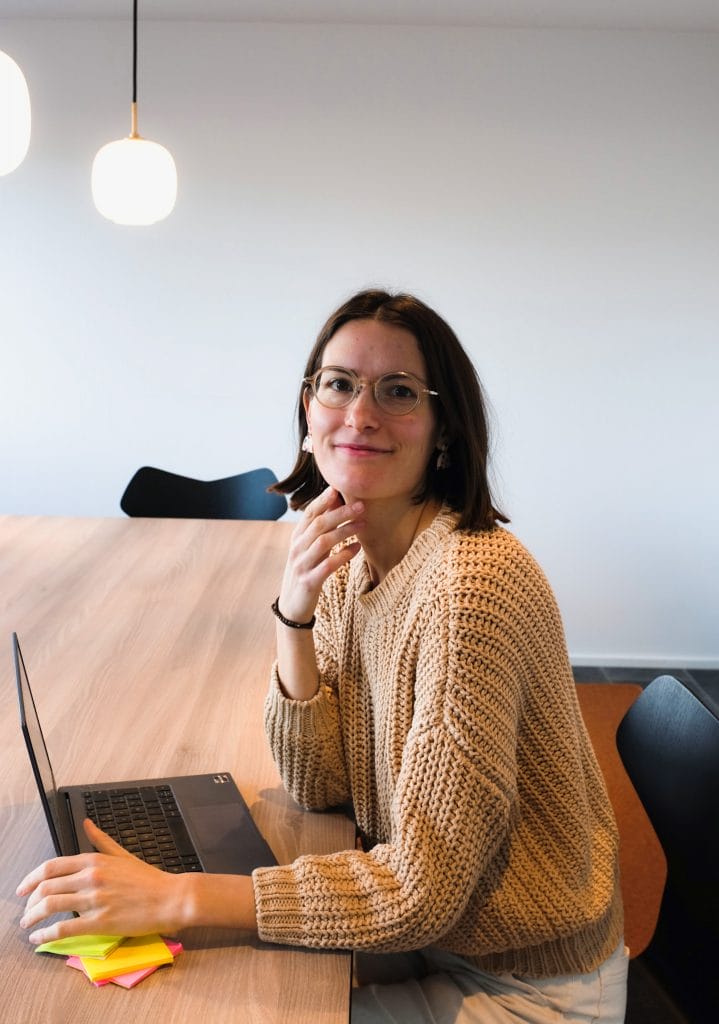 The power of visuals starts here
Now my mission is to craft captivating illustrations, clear visuals and collaborative experiences that act as a bridge between you and the people that matter most, so that you finally can:
Fill in the contact form via the link below and I'll get back to you shortly!